Complete Rehabilitation Therapy in Nassau County, NY
Complete Rehabilitation Therapy
If you're looking for complete rehabilitation therapy in Queens County, NY or Nassau County, NY, you can rely on Lynbrook Restorative Therapy & Nursing. Our rehab program is designed with the most up-to-date protocols in mind. Overseen by a staff of veteran therapists, you will work one-on-one in our gym, on brand new equipment. Together, you and your therapist will develop a plan of care, including therapy up to seven days a week. We also have board-certified physiatrist to oversee rehabilitation regimens and individual patient progress.
Whether you're recovering from surgery, an accident, or joint replacement, we will push you to be your absolute best so you can get back to the things you really want to be doing.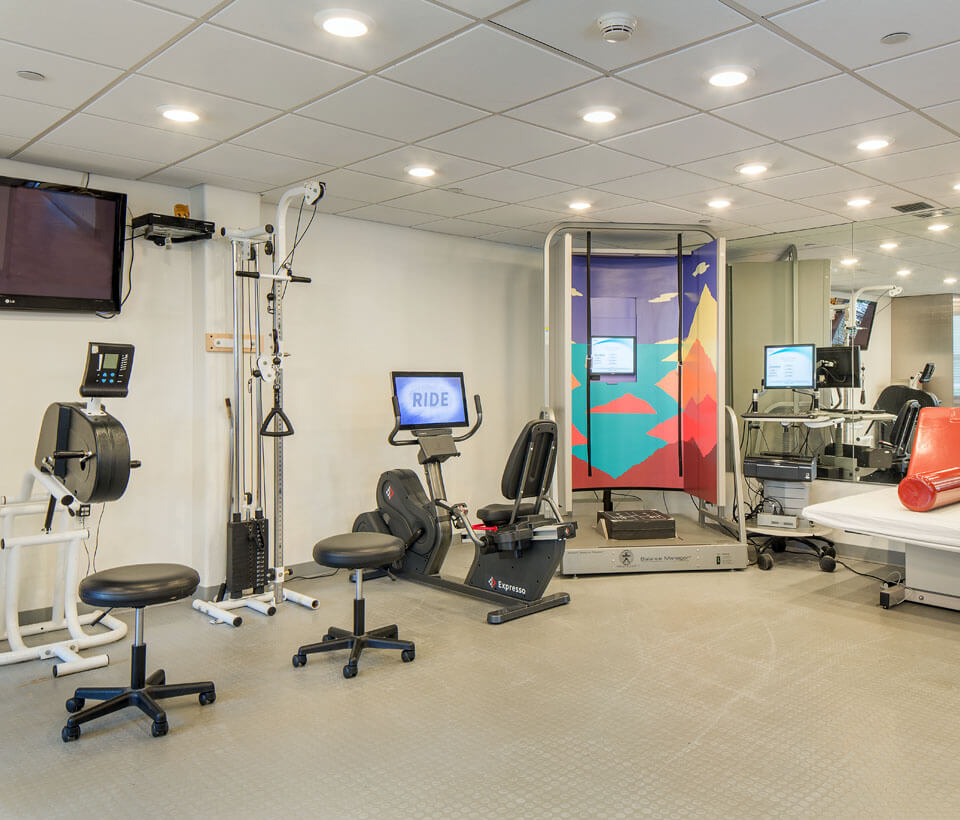 What to Expect When Rehab Is Needed
Ever wonder what would happen if you were hospitalized and how the process works if rehabilitation is needed? This video will explain what you can expect and what to be prepared for.
We offer:
Therapy up to seven times a week, often two times per day.
Physical, occupational, and speech therapy available.
Board-certified physiatrist to oversee rehabilitation regimes and individual patient progress.
We routinely provide treatment for:
Joint replacement
Fractures/multiple trauma
Sports injuries
Post-amputation
Post-stroke
Cardiac and respiratory therapy
Get back to your life faster
When you enroll in our complete rehabilitation therapy in Nassau County, NY, our team of specialists will design a custom therapy regimen to match your progress, enabling results to come quicker for the most effective and speediest recovery possible.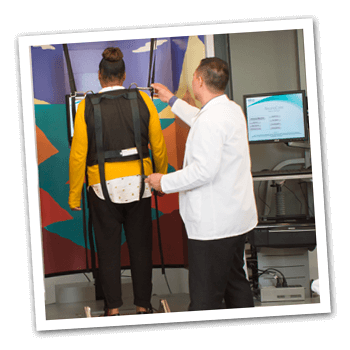 The Balance Control System: Posture and Gaze
Good balance is not a matter of one system of the body flying solo. Rather it reflects the complex processes of distinct but interdependent systems working together.
Concussion Management
The ability to execute rapid-fire movements, change direction and speed, and hold a steady gaze while running and turning the head all rely on balance.
Fall Prevention
Older Americans represent more than one-third of all hospital injury admissions, and more than 80 percent of these injuries are caused by accidental falls.
Vestibular Rehabilitation
Vestibular rehabilitation is an exercise-based program, designed by a specialized physical therapist, to improve balance and reduce dizziness-related problems.

I can't say enough positive things about Lynbrook Restorative. The staff is so patient and caring. My father has been there for a few months and they have taken such good care of him. It is always clean and everyone is very friendly. If you need a place for your loved one, this is the best place!

Both my mother-in-law & father-in-law were short term residents at Lynbrook Restorative Therapy on 2 separate occasions – they loved the nursing staff and received excellent therapy. Lynbrook got them back on their feet and back to their own home.

My mother was at Lynbrook restorative for 2 weeks, what a wonderful facility. The staff was so accommodating and loving. Lynbrook's atmosphere was a family feel as opposed to a hospital clinical feel. The administrator was easily accessible.

My husband received amazing care here! Staff was so caring, clean rooms, very friendly. They even have a small bakery/cafe with free cookies/cakes. I would definitely recommend this rehab.

I put my father in Lynbrook Restorative. The staff is very good; they are very caring and attentive. I didn't taste any of the food, but it smells good. It is very clean, and there are lots of activities. They have performers , they have pet visits from their pet therapy…