Amputee Rehabilitation Program
Amputee Rehabilitation Program
The goal of Lynbrook Restorative's Amputee Rehabilitation Program is to speed your healing, restore your confidence and provide you with the skills to return home and live as independently as possible after an amputation.
The Lynbrook Restorative Therapy & Nursing Amputee Rehabilitation program provides state of the art personalized programming for individuals post amputation and helping them achieve their goals.
It is our commitment to provide a multidisciplinary team of specialists with expertise in helping patients reclaim their independence after amputation.
Contact Us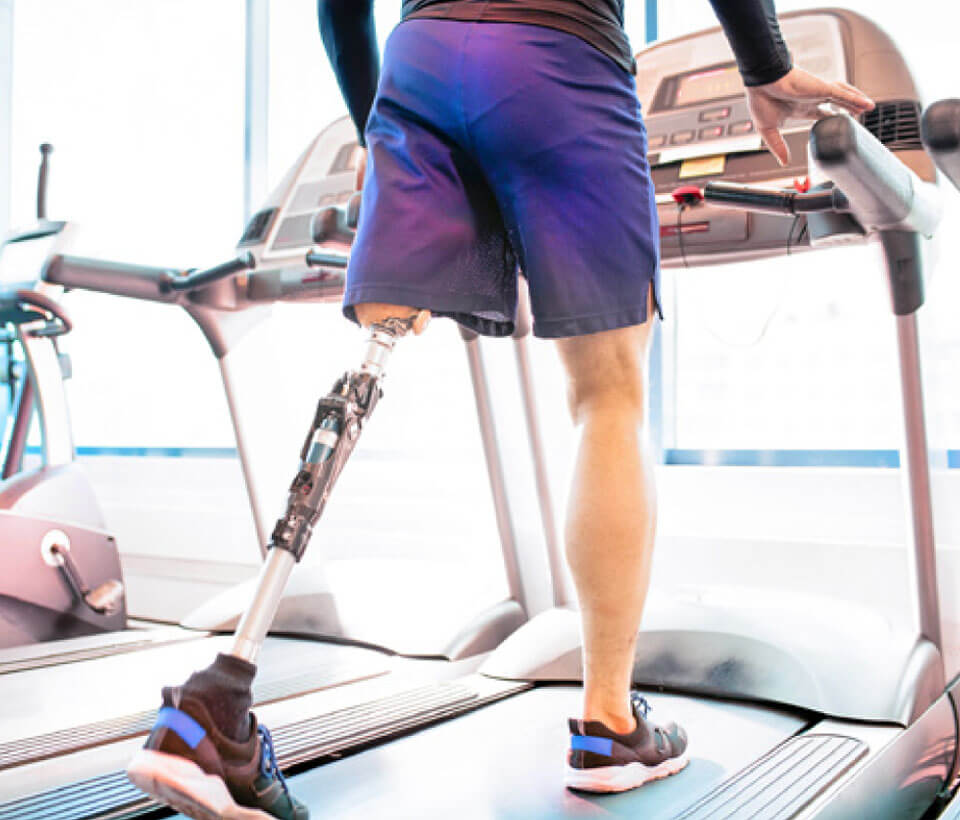 Individualized skilled Occupational, Physical, and Speech Therapy offered up to 7 days a week based on your individual needs and goals

On-site Prosthetic/Orthotic Services

Highly Compassionate skilled nursing assisting with your wound care needs

Nutritional counseling with personally tailored meal plans to promote optimal wound healing

Specific group of physicians providing oversight for your complex individual medical needs
Physiatrist assisting with your pain management needs and assisting to prescribe your prosthetic device

Psychological Services providing coping strategies to help you deal with the loss of your limb

Recreational Therapy Services

Social work providing support from admission to discharge creating a smooth transition back to the community

Monthly amputee support group – 2nd Thursday of the month, 12:30 – 1:30 pm in the Rehabilitation Therapy Gym

I can't say enough positive things about Lynbrook Restorative. The staff is so patient and caring. My father has been there for a few months and they have taken such good care of him. It is always clean and everyone is very friendly. If you need a place for your loved one, this is the best place!

Both my mother-in-law & father-in-law were short-term residents at Lynbrook Restorative Therapy on 2 separate occasions – they loved the nursing staff and received excellent therapy. Lynbrook got them back on their feet and back to their own home.

My mother was at Lynbrook restorative for 2 weeks, what a wonderful facility. The staff was so accommodating and loving. Lynbrook's atmosphere was a family feel as opposed to a hospital clinical feel. The administrator was easily accessible.

My husband received amazing care here! Staff was so caring, clean rooms, very friendly. They even have a small bakery/cafe with free cookies/cakes. I would definitely recommend this rehab.